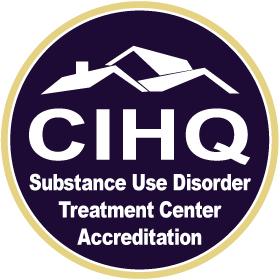 The Center for Improvement in Healthcare Quality (
CIHQ
) is a nation-wide accreditation provider for substance use disorder treatment centers (SUDTC). Our program strives to ensure that patients receive care in SUDTC' that exceed minimum standards for safe, quality healthcare.
We are committed to helping SUDTC' improve the care rendered in their community by providing the tools and support they need in a collegial, respectful, educational, and cost-effective manner.
Demonstrate to your patients, families, insurance providers, and your community your commitment to providing excellent care and service.
Substance Use Disorder Treatment Center Accreditation